---
RAM Summer 2014 AM Practice outside.
---
NC Swimmers Break Womens 200 Freestyle Relay World Record
The relay team pictured above of Sue Walsh, Jennifer Stringer, Alicia Uhl, and Erika Braun beat the previous FINA Masters world record of 1:49.41 by almost 1.5 seconds with a 1:48.08.
Click here to see an article in SwimSwam.com about their accomplishment.
---
---
RAM Sponsored Stroke Clinic
RAM swimmers and coaches had the pleasure of working with the director of Aquatic Edge, Karlyn Pipes. Below are a few pictures showing just how much fun we all had. Thank you Karlyn.

RAM holds a stroke clinic the second Saturday of each Month.

Please note: Saturday clinics are suspended during the summer. We expect them to resume this fall.
RAM swimmers at The SCY Championships - 2013 - Triangle Aquatic Center in Cary, NC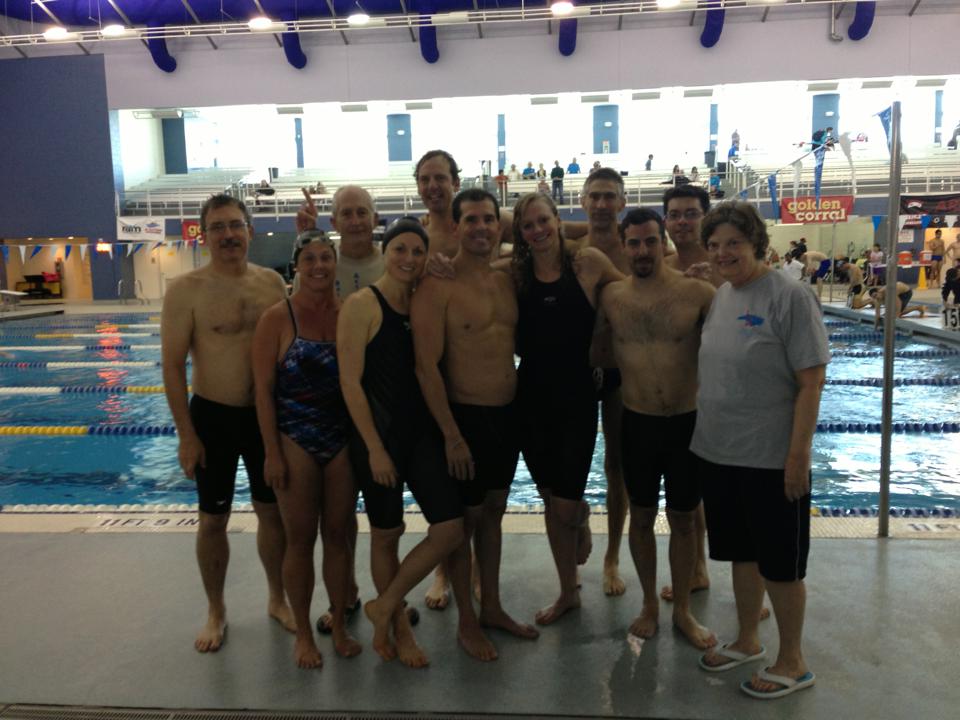 RAM Swimmers in Natty Greens in Charlotte, NC - 2013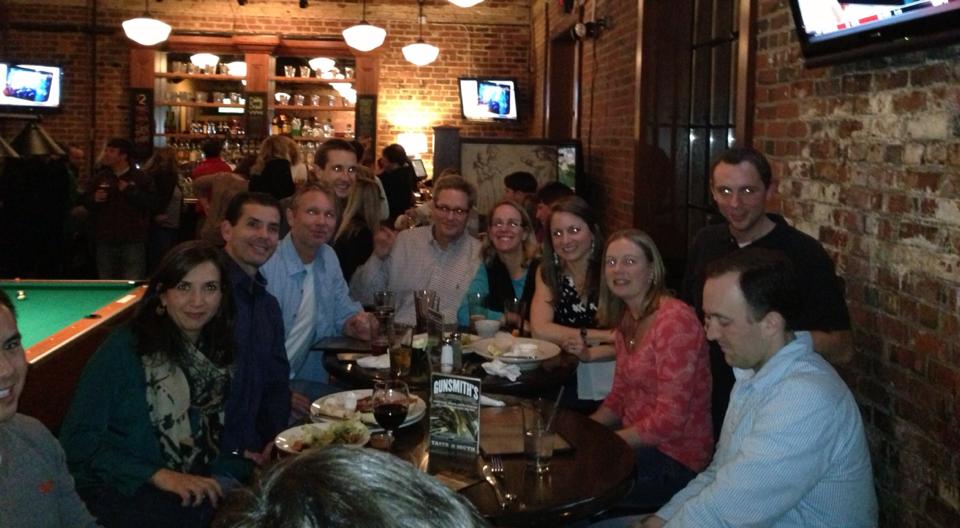 From the glint in their eyes, they may have been there too long!